Making Green Magic a successful landscaping company
Carita Koen, director of marketing at Green Magic Landscape LLC in Mobile, Alabama, says she and her husband Larry consider themselves wizards when it comes to turning landscapes into something a customer can be proud of.
In 2016, the couple began their entrepreneurial journey by opening their landscaping business with the tagline that it would "take your property from tragic to green magic".
"The slogan has everything to do with the wow factor that our crews generate," says Koen. "If we get to an 'ugly' property, it won't last long. We will turn it into a proud property where customers either take pride in making a living or sell it. "
Find your niche

When the couple started, Koen said their biggest hurdle was deciding who their customers would be, what their niche market was, and how they would then connect with those customers.
Koen says that at Green Magic they pride themselves on providing great customer service by treating customers with the utmost respect, making sure they actively engage with customers, and maintaining a high quality of work on every construction site.
After consideration, Koen agreed that Green Magic's mission would be to protect the environment for their communities while protecting the neighborhood with the utmost respect for the environment.
Koen says they specialize in area beautification first, followed by improving the curb appeal. So, she says, involve your customers. They share their mission and what they can do and then provide the best possible service.
As a faith-driven person, Koen also views landscaping from a biblical perspective.
"The land was created before man, and we should use God's grace and love he shows others to be proud of where we live, work and play," she says. "Be proud of what you have developed. We all have to rely on each other on this thing called life, whether it is an object, a plant, an animal or a person, we are all dependent and interconnected. "
Koen says a large chunk of her business comes from verbal referrals, as well as from posting before and after videos on the company's Instagram and Facebook pages. Koen says she noticed a lot of anticipation from customers after these video transformations, and on more than one occasion they have received inquiries about their video content.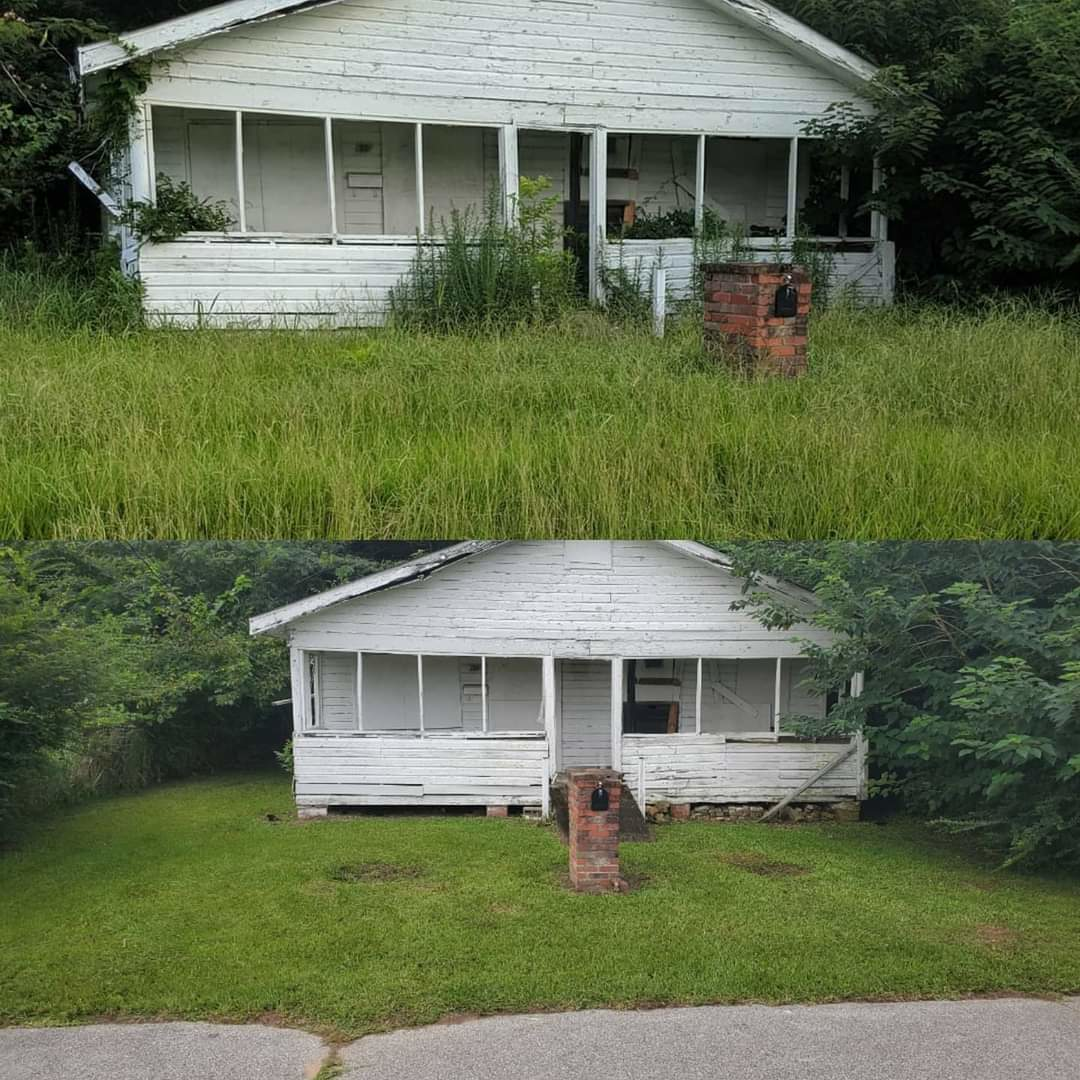 Before and after project photos.Photo: Green magical landscapeKoen adds that their partnership with networking groups and the Mobile Chamber of Commerce has also proven extremely beneficial to the company. The partnership with the chamber has changed the way their business has developed dramatically, according to Koen.
Koen acts as the board of directors of the chamber and through these networking and mentoring opportunities she has really been able to show what the green industry is capable of and how engaged it can be.
"Every entrepreneur and business owner wants customers who are intentional and who they can grow with," she says. "We wanted to work on increasing our bottom line with our referral base and retention, and we also wanted to make sure we were doing off the clients who didn't suit us. The longer you are in business, the more you need to find out in order to expand. "
Today, says Koen, the full-service company does 55 percent of the housework and 45 percent of the commercial work. In 2020, Koen were able to add tree services to their list after two hurricanes.
"It was unfortunate, but the hurricanes and pandemic really blessed us because we had the opportunity to step into a new source of income," says Koen. "It could always be worse, so we just keep thinking our glass is half full instead of half empty."
Check back tomorrow to read Part 2 of this series, where we take a closer look at how this company overcame the difficulties of starting a business to become what it is today.